Giving
There are many ways to support Emerson students, teachers, and programs. You can make a direct donation using our Paypal account or by check. We also have different events and activities that let you support Emerson.
Paypal
Donate online through Paypal.  You can make a one-time donation or select monthly installments, whichever is best for you. The recommended annual donation is $750 — please give what you can!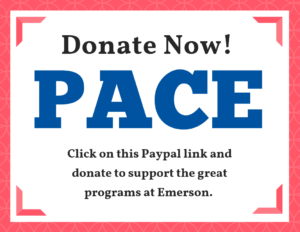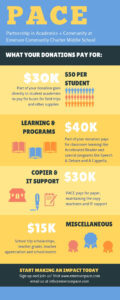 Donors Choose
You can directly give to teacher's classrooms through Donors Choose. Donors Choose is open to every public school in America. You choose the project that you wish to support. You can do a search for "Ralph Waldo Emerson Middle School" and fund projects for our own teachers. Just go to http://www.donorschoose.org. Past recipients have been Ms. Barbeau and Mr. Peralta,
eScrip Program
Participating merchants contribute each time your family makes a purchase using your grocery club or other registered cards. There are no receipts to collect-no hassles for you – and every purchase counts.
www.escrip.com Emerson Group I.D.:  140622765
¿Qué es el programa eScrip?
Los comerciantes adheridos contribuyen cada vez que sus familias realizan una compra utilizando sus tarjetas registradas o tarjetas Grocery Club. No es necesario juntar facturas,  ni realizar esfuerzos- y todas las compras cuentan.
www.escrip.com Emerson Group I.D.:  140622765
Ralphs Reward Card
You can use your Ralphs Reward card and donate to Emerson with every purchase. Use the following information to activate your rewards card. Go to http://www.ralphs.com/myralphs/Pages/default.aspx and use Emerson's number, 91812.

Box Tops 4 Education
Emerson is collecting Box Tops to fund a new programs. It's fun and easy. Just have your child bring your boxtops to their AT teacher.
Amazon Smile
Clicking through to Amazon via the link below allows Emerson to receive a benefit from all your purchases.  You can also go to http://smile.amazon.com and search for "Emerson Arts and Education Foundation".