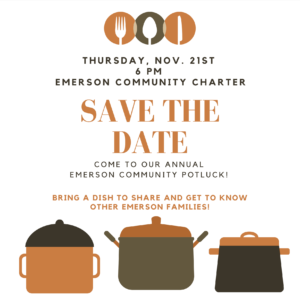 Please save the date for our annual Emerson Community Potluck. It's a great way to get to know other families, have delicious food, and maybe win a prize!
Part of the fun every year is our community raffle. We are currently looking for raffle prizes, which can be restaurant gift certificates, products or experiences.
Our online auction has moved to the spring, but we're also looking for donations for that as well. Here's a link to the donation form for the
Potluck items and auction items
.