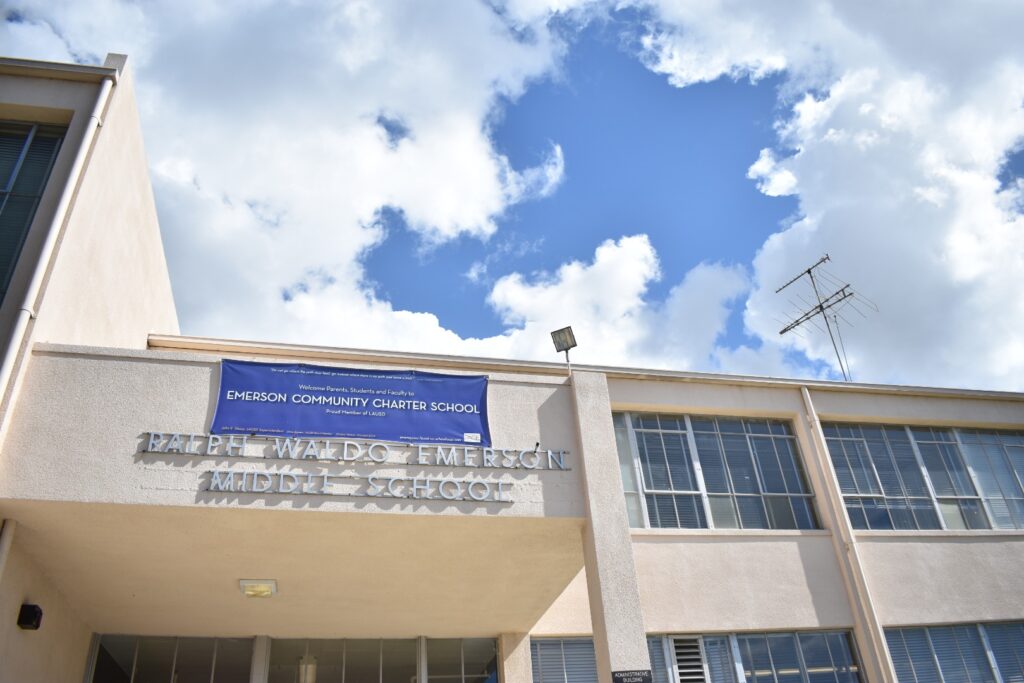 Emerson Community Charter Middle School is holding two virtual tours and one in-person tour. RSVP's are needed for the in-person tour.
Come meet the principal, teachers, and students. Learn about the Academies. See what our school looks like. Get a glimpse of the 6th grade schedule.
Hope to see you at the tours!
Virtual tours:
(Zoom link will be provided at the top of Emerson's home page 15 minutes before the start of the tour https://emersonms-lausd-ca.schoolloop.com/ )
Monday, March 21 at 5:00 PM
Thursday, March 31 at 5:00 PM
In-person tour:
Thursday, March 24 at 8:30 AM (Please RSVP here) https://www.signupgenius.com/go/10c084daea629a13-emerson5